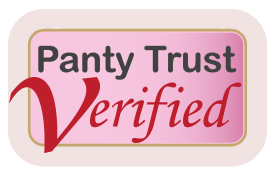 http://www.pantytrust.com
A Huge welcome to Lissy Lion, our newest panty seller from the USA.
Congratulations Lissy Lion for joining Panty Trust!
Lissy is a 25 years old very juicy girl with little titties and an ample round butt. She loves to play with herself, dancing around in my panties, getting spanked, and show off what's under her dress.  She gets a huge kick out of selling her used panties, and she looks forward to play with our buyers.
To order for Lissy, please visit her profile.
A huge welcome from everyone at Panty Trust!
Is Joining Panty Trust Hard/Scary? No, Panty Trust members genuinely enjoy what they do and tend to be "people people". Members of Panty Trust are very friendly and will do everything they can to get you set up and welcomed to the organization…. read more ..